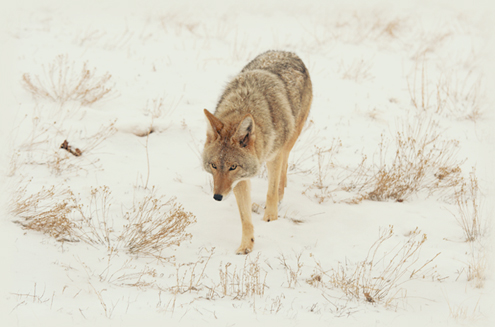 photo taken November 2010 • title thanks to Kelly
one year ago: Sneaky Spy
two years ago: Dance
three years ago: Deep In The Weeds
Ah, I'm always amazed by all the entries: the cleverness, the range of vision.
Thanks for giving me a peek into your brains!
Tied for second place:
But soft, what creature stalks the wild white waste?  'Tis the coyote, and the wind is his friend.
Keen eyes to the ground, yearning ears search for sound
Tiptoeing Tenderly through the Tundra
A good traveler leaves no tracks – Lao Tzu
Sub-zeroing in on target.
Freeze Frame…
Snow Stalk
Prairie Prowling
A yen for Zen
puttering about and muttering a pout
Snow Tiptoe
Point Blanc
Ghosts of summer past.
lost in thought, of winter's fury – chill wind blowing – numbing freeze.  Oh, Great Spirit, turn the seasons, as my thoughts – to balmy days with gentle breezes.
• • • This one is for the poets and the pensive ~ leave your title in the comments and you might WIN!
{Prize will be a surprise, because I'm just not organized enough to know right now!}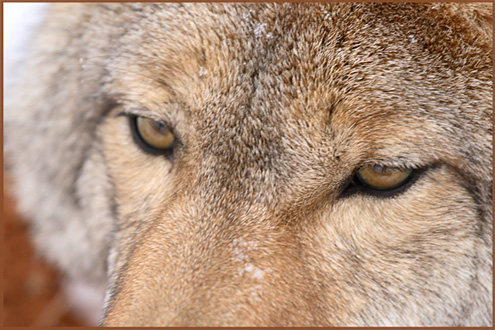 photo taken November 2010
one year ago: Elk Season = Elf Legs
two years ago: Onward!
three years ago: Enjoying The Sunset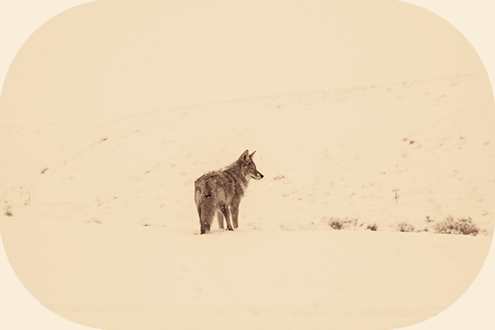 photo taken November 2010
one year ago: It's Just A Jump To The Left…
two years ago: Comparing Himself To A Spur
three years ago: Hillbilly Frisbee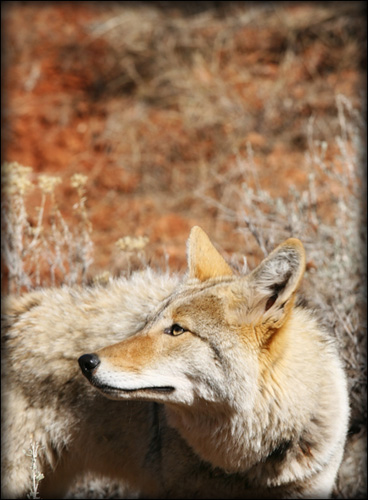 photo taken November 2010
one year ago: Camera Hog
two years ago: Inside Joke
three years ago: Fuzz