Charlie's Greatest Hits: The 2023 Calendar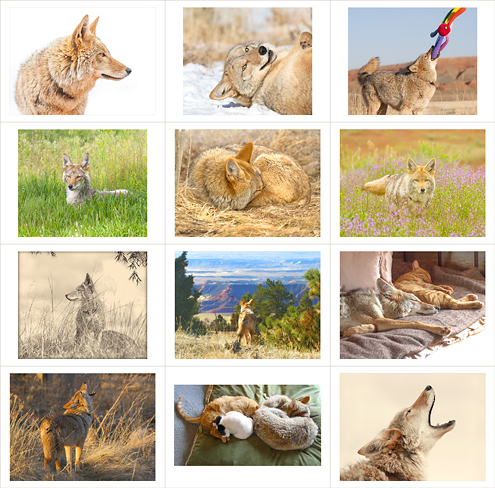 {click to enlarge}
Hello out there! It's been a while! Life has been too big to write about and live at the same time. The quickie update is: I'm great, Daisy's great, Chloe's great, Mike's great, the rest of the Farmily is great, and I'll share more sometime soon!
For now, I'm thrilled to present Charlie's 2023 calendar. I will be continuing this tradition with so much love and joy for as long as you desire. A twist this year: this calendar is pre-order only! I'll print a few extras but not many.
CLICK HERE to order yours and see larger pictures. On 11/11, calendars will go to print, and they will ship around December 1.
Big hugs from here. Tell me what you've been up to for the past two years!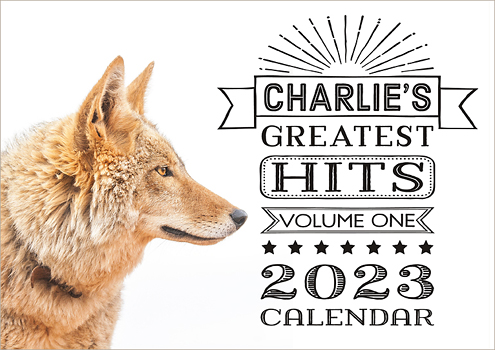 two years ago: All-Seeing Eye
three years ago: Colors Of The Spirit
four years ago: Bat Boy
five years ago: Autumnal
six years ago: Charlie's Cave
seven years ago: Sunset Colorscape
eight years ago: Mesmereyes
nine years ago: In The Spotlight
ten years ago: Big Blue
eleven years ago: Underdog
twelve years ago: Quixote Coyote And A Round Hound

9 Responses to "Charlie's Greatest Hits: The 2023 Calendar"
Leave a Reply