Even Twigs Are Toys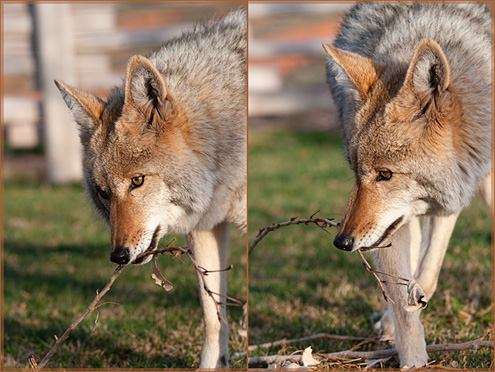 photo taken April 2014
one year ago: The Eye Has It
two years ago: A Good Monday To You
three years ago: Sometimes Outtakes Are The Best Takes
four years ago: Must Bury The Booty
five years ago: Reasons I Love This Photo
six years ago: A Preview From Last Summer

2 Responses to "Even Twigs Are Toys"
mlaiuppa Says:
June 4th, 2014 at 1:11 am

I think it is wonderful that even at seven years old Charlie "plays".

I have to wonder if wolves and coyotes out in the wild play when no one is watching them.

Patricia Long Says:
June 5th, 2014 at 4:40 pm

I like the mirror vision picture of Charlie playing with the twig. I do believe that all animals play whether we watch them or not.
Leave a Reply