At The Still Point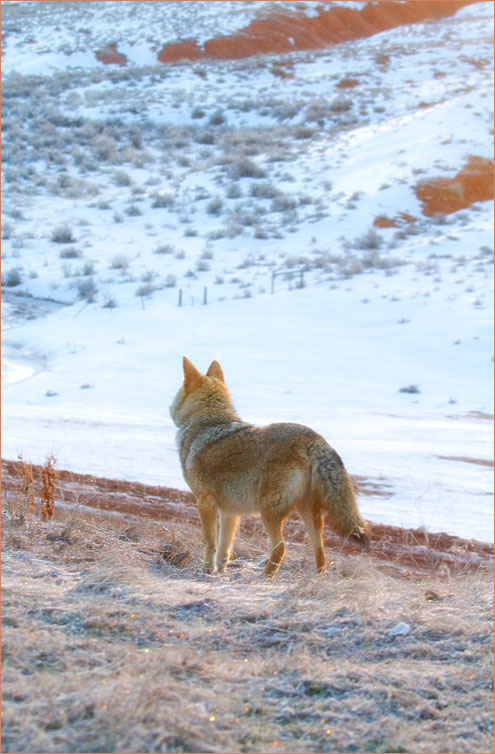 words by T. S. Eliot
photo taken February 2017
one year ago: Newer Every Day
two years ago: Glutton For Love
three years ago: Holla
four years ago: So Bad All My Bones Shake
five years ago: Grouch Crouch
six years ago: Silent And White
seven years ago: Let It Snow
eight years ago: Bon Ami
nine years ago: Neckin'

3 Responses to "At The Still Point"
wright1 Says:
March 16th, 2017 at 1:25 pm

Ah, that Point. Well caught, Shreve. Catch and release of course; it always moves on.

I've had the gift of being there several times. It usually comes at dawn, watching the last stars fade, Venus or Mercury like a white diamond in a sky of pink quartz. Or seeing a storm recede southward flickering with lightening like a living thing, the open fields all around still wet with its rain. Once at sunset, sharing green and orange waves with wild dolphins.

Even if you can only hold it in your hands and eyes for a few moments, it stays in the mind for a lifetime.

mlaiuppa Says:
March 16th, 2017 at 2:49 pm

Master of all he surveys and then some.

Do he and Chloe still hang out?

Has another cat taken the Alpha spot so that Charlie may worship him?

Jenny C Says:
March 16th, 2017 at 11:22 pm

Beautifully said, Wright1.

"Stratification photography". Beautiful layers, top to bottom. 2 fence lines, frosted ground over, Charlie, white field, sage-speckled hills and red Wyomimg soil. Wyomimg in a nutshell, really, if that's even possible. Lovely.
Leave a Reply