The Daily Coyote Subscription
Share in Charlie's growth, explorations, and wild personality with The Daily Coyote monthly subscription.
Receive current photos of Charlie – nearly twice as large as those posted to the blog – directly in your email every weekday, long before they are posted online.
Monthly subscriptions are just $6.25 and automatically renew each month (but you can cancel at any time).
Please enter the email address to which you would like to receive your Daily Coyote in the field to the right.  For gift subscriptions, just enter the recipient's email.  To subscribe more than one person, please enter one email address at a time; you will be able to return to this page as many times as you like.
PLEASE NOTE: A Paypal account is not required for subscriptions.  Just click the Subscribe button to the right, and you will see instructions for securely completing the transaction with a credit or debit card without ever signing into Paypal.  If you would prefer to subscribe via check or money order, or have any questions, email me: hello at dailycoyote dot net.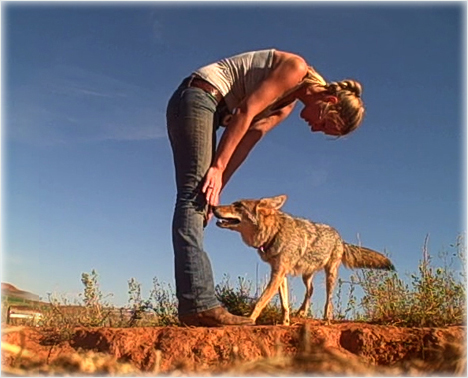 You can subscribe to the Weekly Coyote for free! New photos of Charlie will be delivered to your email inbox every Tuesday morning. Please enter your email address in the field below.