Frost And Morning Light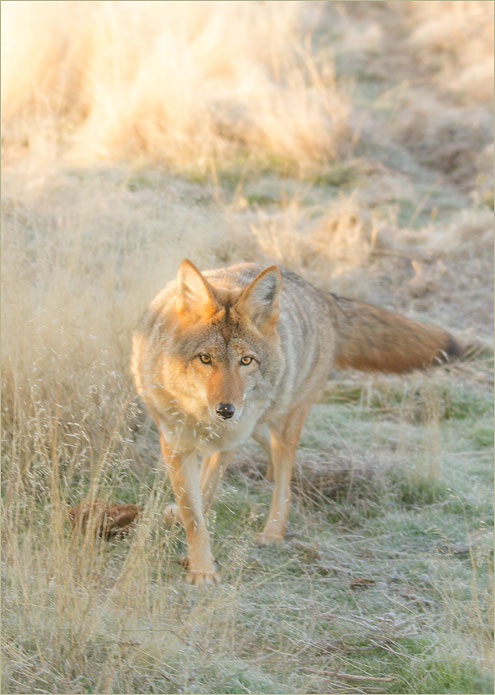 photo taken October 2017
one year ago: Three Eyes
two years ago: Treat Time
three years ago: Mr. Mischievous
four years ago: Emerging
five years ago: In It To Grin It
six years ago: Out He Goes
seven years ago: My Boys
eight years ago: Flower Children
nine years ago: The World Outside
ten years ago: Notes On Charlie – July 15

3 Responses to "Frost And Morning Light"
Torre Says:
November 9th, 2017 at 3:17 pm

beautiful! look at his fluffy tail :) I'm loving the snow pictures in the subscription pictures emails! and one day closer to books!!!! LOL i run check the mailbox every day after work…..

Sandy G. Says:
November 13th, 2017 at 9:30 pm

Charlie looks right at home in his surroundings–he blends in so perfectly!

Jenny C Says:
November 14th, 2017 at 1:36 pm

Once again, Charlie sporting the latest in coyote outerwear as he struts the prairie runway with his best model's walk. Note the graceful pose of the front legs and the side-sweep of the elegant tail accessory.
Leave a Reply