Rerun: Mmmm…Toasty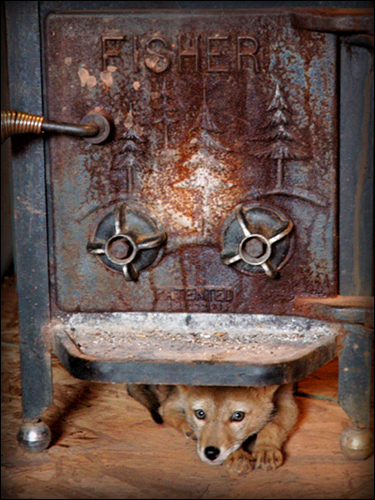 photo taken June 2007
It's a re-fun (typo, but worth keeping) today! I am up to my eyeballs in boxes and books – they are here! They are gorgeous! I am shipping them out to each of you who ordered just as quickly as I can! It is all I live and breathe until the job is done, hence the re-run. Enjoy this blast from the past while I blast through the (literal) tons of books filling my office.
one year ago: Marching Disorder
two years ago: Seeing Spots
three years ago: Bwaaak
four years ago: See You
five years ago: Lightworker
six years ago: Smiley Guy
seven years ago: Now That's A Smile
eight years ago: Come away, oh human child / To the waters and the wild
nine years ago: Symmetry
ten years ago: Serious Camo

2 Responses to "Rerun: Mmmm…Toasty"
bonnie Says:
December 7th, 2017 at 5:00 pm

i remember that this pic worried me. obviously he was smart enough to figure out how to make it work, because he's the picture of health and beauty 10 years later.

Sandy G. Says:
December 8th, 2017 at 2:00 am

I wish I could help you with the shipping of the books–that's got to be a very big job! Can you have a "wrapping and packaging" party to help you out on that!? Bless you for doing all of that. But I have gathered from your blog and book that you are a very self sufficient and hard working person.
Leave a Reply