Solstice Approaches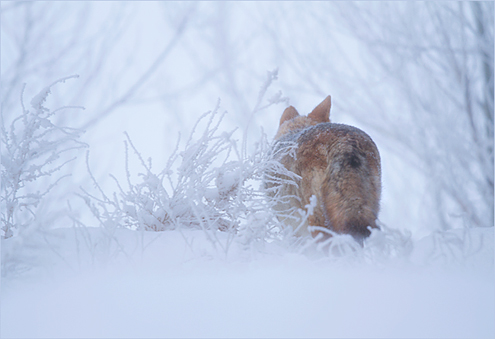 photo taken December 2017
one year ago: Rabbit Brush Bunker Hunker
two years ago: Solstice
three years ago: Ice Ice Baby
four years ago: Gettin' Serious
five years ago: Snowfall
six years ago: On The Tip
seven years ago: Fall Floof
eight years ago: Drifting Into Winter Days
nine years ago: Oh, My Heartstrings
ten years ago: Enjoying The Sunset

2 Responses to "Solstice Approaches"
torre Says:
January 11th, 2018 at 1:01 am

such contrast – beautiful

i thought i saw a coyote here in my county in MD! he/she was walking across the frozen creek of rock creek park. i thought my eyes were playing tricks on me as i drove across a bridge. then i read on twitter tonight that a park naturalist saw one in another area of the county. so i'm pretty sure i did based on picture naturslist posted.

taffy Says:
January 21st, 2018 at 5:39 pm

This is so beautiful.
Leave a Reply