What You Seek…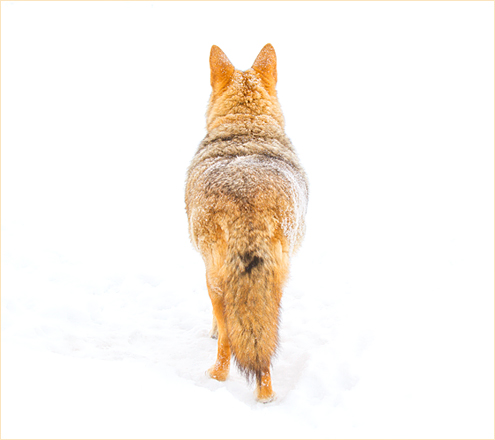 words by Rumi
GET THE PRINT
photo taken February 2018
one year ago: Nose Tail Tuck
two years ago: This Love Muffin
three years ago: Guy Smiley
four years ago: Flufferbutt
five years ago: In The Details
six years ago: Diamonds In The Rough
seven years ago: Cuddle!
eight years ago: The Boy Loves His Bunny
nine years ago: Golden
ten years ago: Notes On Charlie – October 22

2 Responses to "What You Seek…"
Jenny C Says:
March 13th, 2018 at 10:25 am

Well, one thing's for certain: that tail will never be cold. I do wonder about those skinny coyo legs, though. That huge puffer-parka of fur, then sticks. Hehe. Something works 'cuz he clearly loves the snow.

Beautiful shot. Your golden boy in purest white.

Sheila Says:
March 13th, 2018 at 11:22 am

How do you *do* that? What an amazing shot.
Leave a Reply