Dollop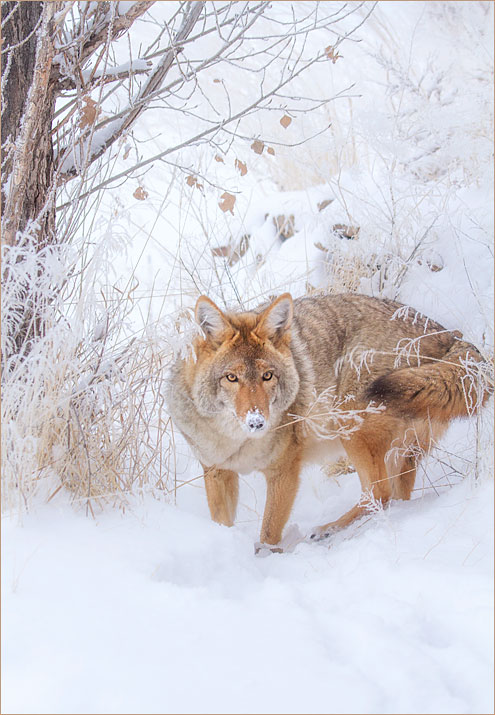 photo taken February 2018
one year ago: Up At Dawn
two years ago: Lunch
three years ago: Glutton For Love
four years ago: That Gorgeous Morning Window Light
five years ago: So Bad All My Bones Shake
six years ago: Bright Eyes
seven years ago: Lord A'Leapin'
eight years ago: See. Sharp.
nine years ago: Bon Ami
ten years ago: Neck Fluff

2 Responses to "Dollop"
wright1 Says:
March 15th, 2018 at 12:11 pm

Whatever bits of yourself you lead with, tend to see the most use. Especially if you're curious. So humans= hands, canids= noses. Adorable image.

Jenny C Says:
March 16th, 2018 at 11:05 am

It is starkly winter, but there is a lushness, even warmth, in this shot. Charlie is magnificent in his opulent fur coat, and the golden leaves and meshes of vegetation and trees soften the beautiful covering of snow. That tail, that glorious coyote tail!
Leave a Reply