THIS Again?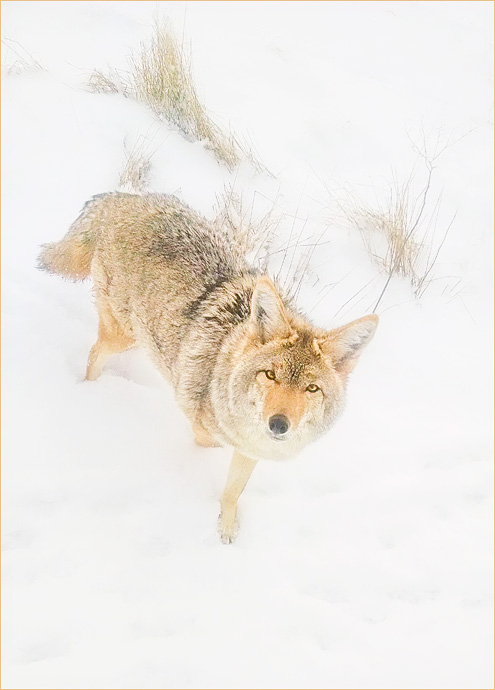 photo taken April 2018
one year ago: Not Sharing
two years ago: Bleached Out
three years ago: Eight Years Old! Time For Belly Rubs…
four years ago: Origami
five years ago: Sneak Peek
six years ago: Surround Sound
seven years ago: Perhaps This Is A Trap
eight years ago: Two Cute
nine years ago: Elk Tag – It's A Big Game
ten years ago: Surveying His Domain

3 Responses to "THIS Again?"
mlaiuppa Says:
May 10th, 2018 at 5:26 pm

Wow, that's a lot of snow. Is it unusual for April?

Torre Says:
May 11th, 2018 at 9:18 am

are you kidding??? i've heard that can happen. at least it will melt quickly, right?

Ryan Jones Says:
May 14th, 2018 at 12:50 am

You know, I had a close encounter with a coyote once too. Was walking along a trail at a dog park near Lake Stevens, Washington (Calvero Hill park) late afternoon once (outside the enclosed areas) and sure enough a coyote walked out maybe about 100 yards right in front of me and was watching me. Never seen a coyote right up close like that. Interesting animal to encounter at close range.
Leave a Reply