Flufferbutt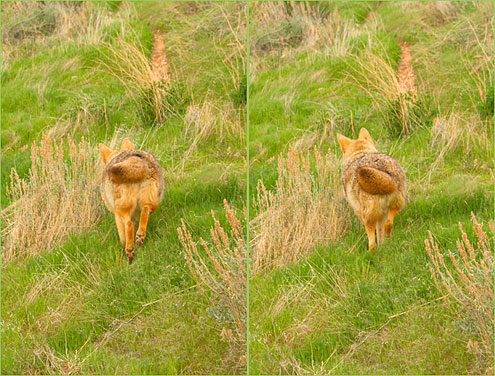 photo taken May 2018
one year ago: Sunbleached
two years ago: Spikes
three years ago: Wrapped In Sunlight
four years ago: Springtime Smile
five years ago: For Every Season, There Is A Carpet
six years ago: True Blue Baby
seven years ago: Decorated
eight years ago: Nonchalant In His Awesomeness
nine years ago: Squid! Are! Back!
ten years ago: How is Charlie similar to and/or different from domestic dogs in his social behavior? Part I.

2 Responses to "Flufferbutt"
Vanessa H Says:
June 14th, 2018 at 11:36 am

Luv, Luv, Luv that tail….is it always perfectly horizontal when he's walking about?

Jenny C Says:
June 15th, 2018 at 10:34 am

Gorgeous flufferbutt and flufferhillside. Always the beauty of those exquisite ears.
Leave a Reply