So Coyote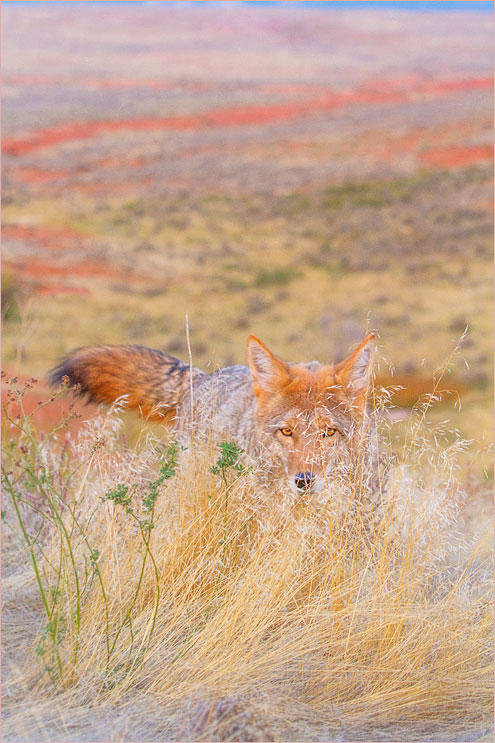 photo taken September 2018
one year ago: In The Rabbit Brush
two years ago: Nesting
three years ago: Mystic
four years ago: Big Mouth
five years ago: Almost Equinox
six years ago: Crazy Eyes (And Everything)
seven years ago: Let's Play All Day
eight years ago: Octopus Eater
nine years ago: Golden Goblin
ten years ago: Being.
eleven years ago: Hide & Seek

2 Responses to "So Coyote"
Richard Says:
October 29th, 2018 at 7:00 pm

I cannot believe there are no comments to this picture. I think this is one of the most interesting pictures we have seen with the redness of Charlie's tail and face and the brown in between. And all of it is peeking over the brush. C'est la vie.

Johnathen Says:
October 30th, 2018 at 8:34 am

Yes a very true to life photo of the wild. Charlie says " I am Watching in the brush all the time" another super photo.
Leave a Reply