Mr. Soft & Mr. Frost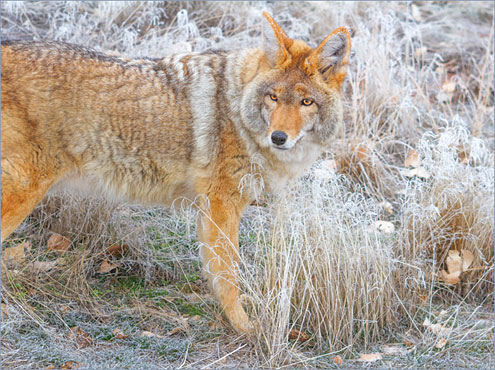 photo taken November 2018
one year ago: Geography Of Hope
two years ago: Fluffy Face
three years ago: Live Like A River Flows
four years ago: Buried Treasure
five years ago: Wisdom Begins In Wonder
six years ago: Zombie Coyote
seven years ago: Footloose And Fancy Free
eight years ago: Zipping In
nine years ago: One More With The Severed Leg
ten years ago: Onward!
eleven years ago: Yippee In A Puddle!

2 Responses to "Mr. Soft & Mr. Frost"
torre Says:
January 1st, 2019 at 12:23 pm

beautiful – he sure blends in with whatever his background is. his texture this winter is awesome – Happy New Year to you all – all the health, laughter, and joy

jan Says:
January 2nd, 2019 at 12:18 pm

Such a magnificent creature, so independent and beautiful.
Leave a Reply