Off The Beaten Path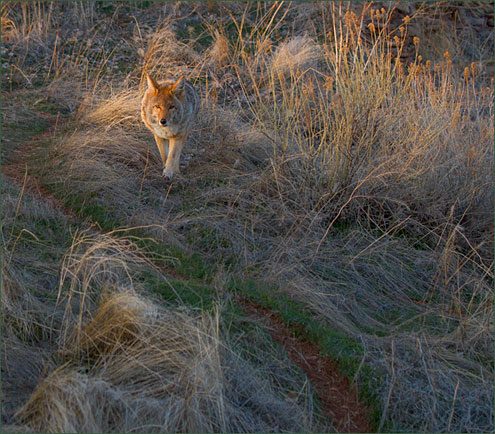 Sometimes, I really struggle with coming up with titles for Charlie's pictures. This was one of those – I simply could NOT think of a good title for this photo.
Mike came into my office and I said, "I need a title for this! What is the title?!"
And he said, "Off the beaten path."
And I said, "But… is it really? He's only like a foot off the beaten path."
And we both started laughing because we are sleep deprived.
And then I thought about it a little more, and realized, in this culture that desperately wants/needs us all to keep in line and tries to coerce us to stay on a path prescribed by others, being just a few steps off the beaten path can be an accomplishment. And that is worth celebrating. And thus, the title was decided.
photo taken April 2019
one year ago: Lightening Up
two years ago: Cutest Weirdest
three years ago: Shedding Always Starts Here
four years ago: Watching The World
five years ago: Looking Up
six years ago: Wild Country
seven years ago: Breezy
eight years ago: Quack
nine years ago: His Attempt To Intimidate Fails
ten years ago: A Dancer's Sniff
eleven years ago: Panter {from the archive}

7 Responses to "Off The Beaten Path"
Leave a Reply