Wallkabout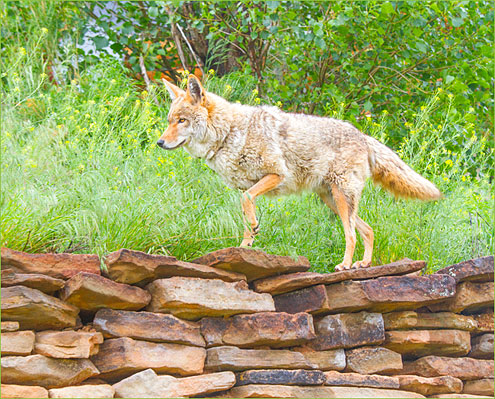 photo taken June 2019
one year ago: Profiling
two years ago: Nut Ball
three years ago: Soft Spot
five years ago: TGIF Under A Tree
six years ago: Peek-A-Boo
seven years ago: Yearning For Snow
eight years ago: Zip Zing Zap!
nine years ago: Tones Of The Soul
ten years ago: Bracken Back
eleven years ago: In Awe Of His Yawn

2 Responses to "Wallkabout"
pam Says:
July 21st, 2019 at 9:11 pm

Shreve,,I love all of Charlie's pictures on the wall,,as I call it. But today I was wondering if all the growth behind it, or on top of it, is all natural? All wild ?

Charlie loves his rock wall!

shreve Says:
July 22nd, 2019 at 10:47 am

P ~ yes, that's nature doin' her thing!
Leave a Reply