Our Morning Ritual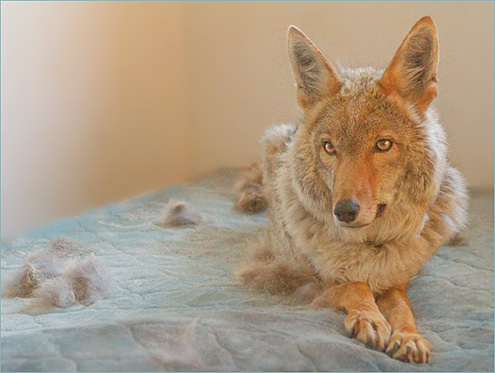 Charlie and I start our mornings, these days, with a hair harvest.
He is finally shedding. Charlie pulls out his tail fur with his teeth,
but asks me to pull out the underfur from the rest of his body.
I tug at a little wisp of loose wool and then,
like a magician pulling scarves from a coat sleeve,
pull and pull and pull until I have a huge handful of fluff.
It's so soft and smells like him.
He is SO LITTLE under all that fuzz!
photo taken July 2019
one year ago: Summer Love
two years ago: Howdy!
three years ago: All Smiles
four years ago: Looking Up
five years ago: Shaggy
six years ago: Dust Up
seven years ago: Serious Shedding
eight years ago: Miss Oblivious
nine years ago: Mouthfull
ten years ago: Shadow Eyes
eleven years ago: Snow Nose

8 Responses to "Our Morning Ritual"
Leave a Reply