Wise One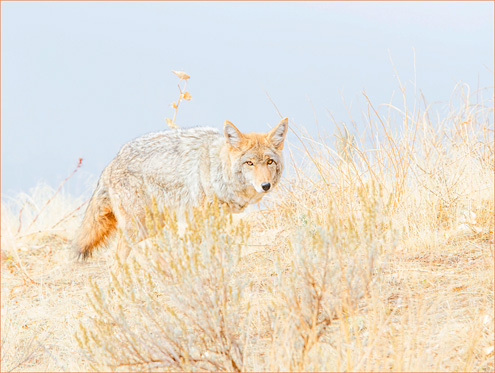 photo taken October 2020
one year ago: Beautiful Boy
two years ago: Angle Of Nose In Repose
three years ago: Shadow Side
four years ago: Shadowdance
five years ago: Trilight
six years ago: Hey Pumpkin
seven years ago: Model Coyote
eight years ago: The Softest
nine years ago: Below The Belt
ten years ago: The Trio Led By The Leo
eleven years ago: One Heart Between Them
twelve years ago: Small, Stocky, and Serious

3 Responses to "Wise One"
Jill Says:
November 18th, 2020 at 12:08 pm

Handsome boy, Charlie, his fur is beautiful, love those golden eyes! My heart still breaks for you, Shreve, and your loss. Charlie showed you many things, you learned so much from him-amazing things and we all learned so much too-but he didn't show you or us how to let him go. Missing him so. But I know in my heart he is playing with big brother Eli in another realm.

sarin Says:
November 18th, 2020 at 1:30 pm

So handsome picture of Charlie un his element. Tjank you, Shreve .

Torre Says:
November 26th, 2020 at 12:55 am

very wise Charlie!
Leave a Reply