The Blog Will Go On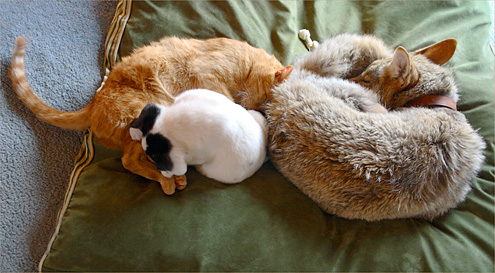 My web magician has set up some really cool code for The Daily Coyote. Starting tomorrow, the top post will feature a photo of Charlie from our vast archives, which will change every time you visit the blog.
I didn't want the daily pictures to end, or for Charlie's blog to become static. With this new feature, there will always be a surprise from Charlie when you visit The Daily Coyote. I hope you enjoy it as much as I will.
I'll be back to post more stories about Charlie and never-before-seen pictures from deep within the treasure chest of my hard drives, but such posts will be unscheduled and at random.
Since my written posts are mixed in with pictures around here, I've put my last long written posts about Charlie HERE so they are easy to find.
one year ago: Solid Gold
two years ago: Puff Daddy
three years ago: Winterland
four years ago: Confetti Eyes
five years ago: A Grand Adventure
six years ago: Grand Vista
seven years ago: Just Beauty
eight years ago: Sun Dumpling
nine years ago: Chillin' In The Cow Camp Cabin
ten years ago: Napball
eleven years ago: Summer Is For Gazing
twelve years ago: Velvet

34 Responses to "The Blog Will Go On"
Leave a Reply