Heart Seizure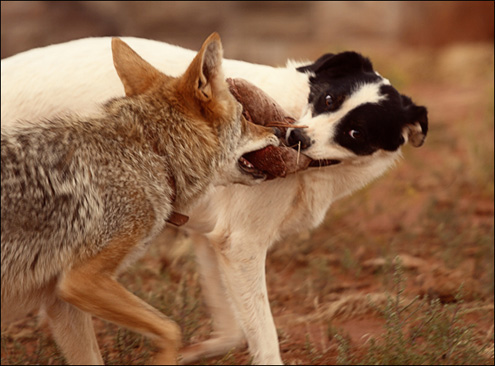 photo taken August 2009 • title thanks to Beth aka EweMama
one year ago: Wassup
two years ago: Ghost Dog
You all amaze me! I can't even narrow it down to a short list this week ~ the entries are all so good.  I am loving all the heart puns!  So funny & clever, I'm in awe.  Beth~ you have great entries every week and this caption nails it, in my book!
• • • That's not a real heart.  I had several such queries after posting THIS pic last week!  No, it's a plush heart with a squeak in it, embroidered "It's hard being a Princess." I knew, when I saw it, that Charlie would love it.
This photo needs a name!  Leave your title, caption, or thought-bubbles in the comment section of this post and you'll be in the running for a Wyoming care package ~ it feels like it's been ages since I've sent off a box of rocks and bones!  This week's prize is petrified modern art… ancient sculpture… this: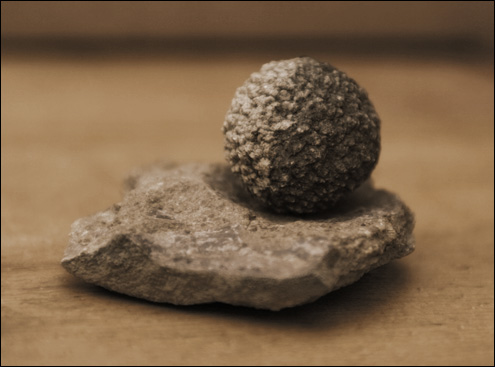 One perfect Dahlite ~ a petrified stone ball aged 150 million years ~ rests in a natural cradle, which, in fact, is a section of Gryphaea fossil ~ ancient oyster-like shells fossilized in stone, which are 150 – 200 million years old.  AMAZINGGGGG!
260 Responses to "Heart Seizure"
Leave a Reply