Mighty Mouth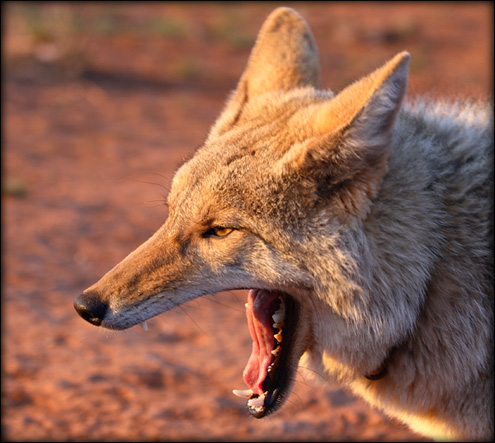 photo taken April 2010 • title thanks to Suzy & carmel
one year ago: Donkey In Tap Shoes
two years ago: Hot 'N Happy
This is getting REALLY difficult for me!
Captions are all so good…. Tuesday mornings are an absolute agony for me these days.  But that's ok.  A small price to pay to enjoy your collective genius.
Two entrants tied for the title ~ and they were so far apart, timewise, I really do think the second was oblivious to the first.  Mighty Mouth.  I just love this.
Tied for second:
Arc Angel
Wizard of Aaaaahs
The Wide, Wide West
Jaws of Prarie Life
Fangular angles
Holy Molar!
Chomp-sticks
C-REX
Copper & Choppers
FangTastic
The Yawn Patrol
Sun kiss-serrated!
"With all these points, I must have earned some great rewards!"
He widens his white toothy grin, to fit a dozen elk legs in.
GOOOOOOOOOOAAAAAAAAALLLLLLLLLL!
Honey Rock Yawn
Angular Angel
and all the rest tied for third.
Ribbons for everyone!
• • • The mighty jaw of Charlie!  It's a thing of wonder to me, even after all these years.  So!  While Charlie stretches his jaw, stretch your mind muscles and give this photo a name!
Winner will receive a wild Wyoming care package which includes an Artemis necklace ~ haven't made one of those in a while, and this is a perfect opportunity!  Chomp chomp.
187 Responses to "Mighty Mouth"
Leave a Reply