Camo Back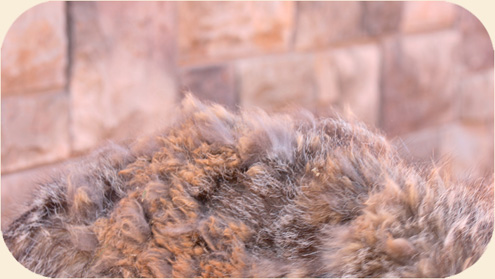 photo taken June 2010
one year ago: This Cow….!
two years ago: Shed Snake Skin
three years ago: Camo Cradle
I know this is a rather abstract shot of Charlie's back, how thrilling!
But notice the wisps of wool separating from his coat,
waiting to be fully disengaged with a scratch and taken by the wind
(should he scratch with his foot)
or hoarded by me
(should I rub him down and loosen a few tufts)
I love the way of the wool.
It's so densely packed beneath his guard hairs and so soft.