I am telling ya girlfriend, this is an elf track.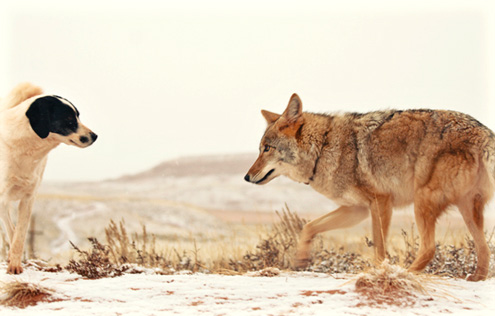 photo taken October 2010 • title thanks to Amy A.
one year ago: C, C, n' Me
two years ago: With Pig Ear
three years ago: Intensely Intent
Thanks for your patience!  It was SO hard to choose one winner
but Amy A, yours cracked me up, I love it, it's perfect!
Tied for second place:
Howdy, Pawdner!
Peace Paw
You are feeeelinggg sleepyyy…
"Another charley  horse, Charlie?"
Aww, I'm sorry, Chloe. I was just teasing. Your ears are perfect, not a bit too small!
SteppinWOOF!
Quick paw Charlie.
Step-brother……………….
Pawing the Line
"Check-Mate!"
Charlie practices his moonwalk
"Even though we are different, I am willing to offer you my paw in friendship."
• • • There's a story in their faces, tell me what you see….
Leave your title, caption, or "canine conversation" in the comment
section and you'll be in the running to WIN!
This week's prize is a graceful mule deer antler,
naturally shed and found in the sagebrush.
It's a lovely one!
194 Responses to "I am telling ya girlfriend, this is an elf track."
Leave a Reply