A Fluffy Pup Makes A Furry Flurry In A Fury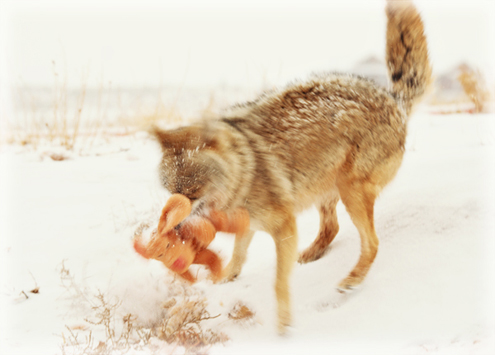 photo taken November 2010 • title thanks to Alex i.a.
one year ago: Snow Drifter
two years ago: Horsing Around With Elk Leg
three years ago: Remember Your Innocence
Alex i.a., you are the master of the run on alliteration!
Golf claps to one and all!
Shake what your mama gave you!
Shake and Flake
Shaken, not Stirred
Just Fluffin the Stuffin
I love my stuffy so much! It sweeps me right off of my feet.
The Fur, the Blur and the BRRRRRRR!
Shake and Levitate
Winter Wrastle
"Whip It! Whip It Good!"
Levity Levitation
FlufferNutter
Toy Joy!  (his tail is the exclamation point)
Shake, Rattle and Snow
A Furry Flurry
Cold Snap….
Assault Shaker…….
BBC commentator: 'as the cold blanket of snow covers the high prairie, the quiet stillness stretches for miles and……OMG!'
(Charlie to stuffed animal)… Stuffie, Snap outta it!!!
Shake it like a polaroid pict-ah!
chuffed with stuffie
HIGH TAIL TO A TOY !
Frenzied Fluff
• • • This PHOTO!
This CHARLIE!
Oh, he cracks me up.
Do you see how he's shaking that toy so furiously he's actually lifting off the ground?
And the tail!!!
Give this crazy coyote chaos a name, a title, a caption.  Leave your entry in the comment section and you'll be in the running to WIN a lovely package of my new feather postcards!
158 Responses to "A Fluffy Pup Makes A Furry Flurry In A Fury"
Leave a Reply