Sly Guy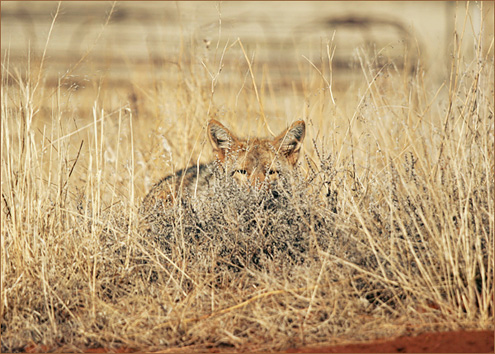 photo taken March 2012
one year ago: Leapfrog
two years ago: Tasting Snowflakes
three years ago: Feast With Friends
four years ago: Frosty Morning
3 Responses to "Sly Guy"
Catsquatch Says:
May 15th, 2012 at 3:12 pm

You dont see me.
No no no, I said you DONT see me.
STOP SEEING ME!

LOL!

mo Says:
May 15th, 2012 at 4:33 pm

Does Charlie take "interest" in the sheep. It could be a natural food source if he were wild. They take pleasure in killing coyotes in Utah like they do many western states.

wright1 Says:
May 16th, 2012 at 12:50 am

That is camouflage. And he's not even (I assume) seriously trying, just playing.

It makes me think about Tolkien's descriptions of how quiet and unobtrusive hobbits and elves were: no more than rustles in the grass or a shimmer in moonlight if they didn't want to be seen.
Leave a Reply