Fancy Free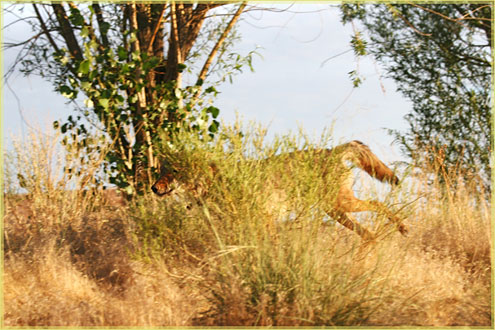 photo taken July 2012
one year ago: In A Windy Sea Of Green
two years ago: Mad Dash
three years ago: Yoga Master
four years ago: Severe Dear
3 Responses to "Fancy Free"
Catsquatch Says:
September 13th, 2012 at 2:16 pm

Hey!
That bush has a tail!

carmel Says:
September 13th, 2012 at 9:11 pm

…and legs and a snout!

mlaiuppa Says:
September 13th, 2012 at 10:49 pm

Book recs:

I read a lot of dog books this summer.

Non-fiction: Merle's Door by Ted Kerasote. I think you'd really like this one. Lessons from a free thinking dog.

I also think you'd like Jacqueline Sheehan's Lost and Found and the sequel Picture This. (Jacqueline Sheehan has worked as a professional photographer.)

In the lighter vein I read a series of detective books by Spencer Quinn called the Chet and Bernie mysteries. Dog On It, Thereby Hangs a Tail, To Fetch a Thief and The Dog Who Knew Too Much. I'm picking up A Fistful of Collars on Monday at an author's booksigning and getting all my copies signed.

Several years ago I read The Art of Racing in the Rain. If you haven't read it yet, I highly recommend it.
Leave a Reply