Sneak Peek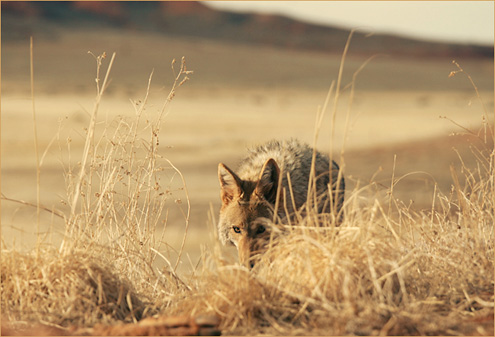 photo taken March 2013
one year ago: Surround Sound
two years ago: Perhaps This Is A Trap
three years ago: Two Cute
four years ago: Elk Tag – It's A Big Game
five years ago: Surveying His Domain

2 Responses to "Sneak Peek"
Carmel Says:
May 10th, 2013 at 10:12 pm

….. I C U…!!!

Dennis Says:
May 11th, 2013 at 8:41 am

This picture give me the feeling of what a rabbit, rodent, would see and fear when a Coyote walks up on them….BUT….then they have no fear once they realize it's Charlie. Charlie only kills carpets, and stuffed toys.
I do like this shot….looks very natural, in the wild.
Leave a Reply