Yip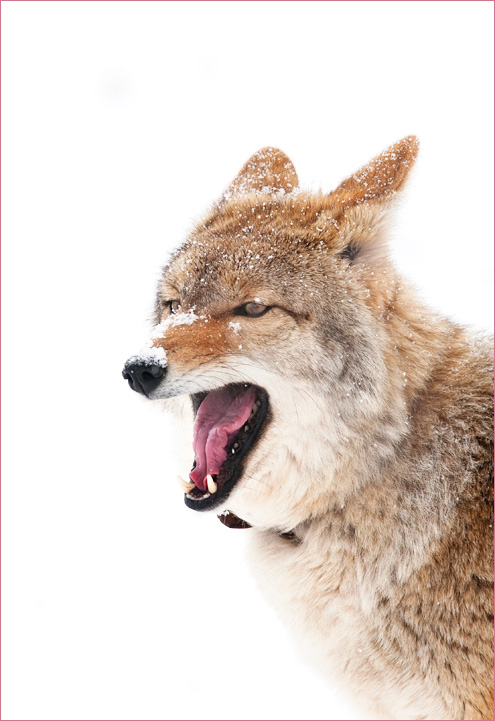 photo taken February 2014
one year ago: Icee Treat
two years ago: Ground Level
three years ago: Icy Afternoon
four years ago: In His Snowsuit
five years ago: Cat Is King
six years ago: Bow Sprit

3 Responses to "Yip"
james nicol Says:
March 27th, 2014 at 9:16 am

Absolutely loved your story. I grew up hunting with my dad and we would always raise the young if we accidentally killed their mothers( kangaroo, walaby, rabbits). They seen like great animals. Canine s are great companions also.
Hope he grows old gracefully

Cathy Thompson Says:
March 27th, 2014 at 10:01 am

Great photo, Shreve, but I humbly request more soundbites to go with, please :)

wright1 Says:
March 28th, 2014 at 11:45 am

Pink yawn, dusted with snow. Perfectly captured.
Leave a Reply