Spring Begins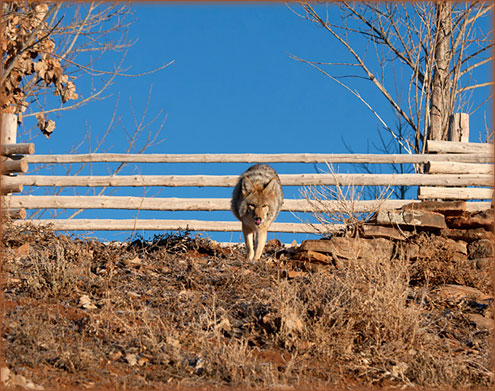 photo taken March 2014
one year ago: Up To His Ankles
two years ago: So Dear
three years ago: Snow Deep
four years ago: He Takes The High Notes, She Takes The Low Notes
five years ago: Oh, The Days Gone By (When He Fit On My Pillow!)
six years ago: Snow Nest

2 Responses to "Spring Begins"
mj Says:
April 16th, 2014 at 1:09 pm

As I sit here watching it snow, yet again in the Midwest, your picture offers hope that maybe someday spring will begin and actually stay!

Jenny C Says:
April 16th, 2014 at 5:28 pm

Charlie looks great against stunning blue sky, fences, skeletal trees, stones, dusty or muddy earth and nascent tumbleweeds. A versatile model indeed.

p.s. – is Charlie holding up his nose again w/his tongue?
Leave a Reply