Springtime Smile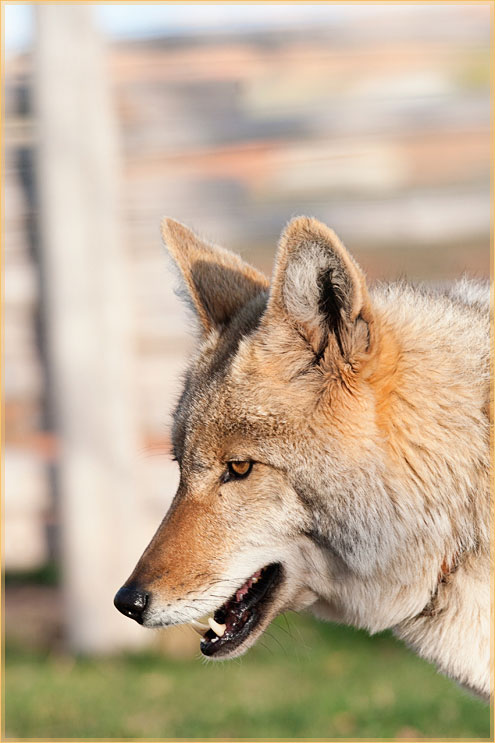 photo taken May 2014
one year ago: Last Of The Snow Days?
two years ago: I Found It First
three years ago: This Again??
four years ago: Nonchalant In His Awesomeness
five years ago: Through The Fence Lightly
six years ago: How is Charlie similar to and/or different from domestic dogs in his social behavior? Part I.

2 Responses to "Springtime Smile"
Johnathen Says:
June 15th, 2014 at 7:08 pm

After watching Charlie all these years and seeing how close he behaves to a domestic dog, it makes me sad to think he has so few wild traits that stops him from becoming a domestic bread.
Thank you for all you have done for Charlie, I see a lot of him in my own dogs.
Maybe with all the wonderful photos you have taken over the years you could make cartoon strips or children's books to educate the up and coming children.
And to charlie please give him a big hug and a but rub.

shreve Says:
June 16th, 2014 at 7:05 am

J ~ don't be too sad – Charlie's behaviour is still light years away from that of a domestic dog……..
Leave a Reply