TGIF Under A Tree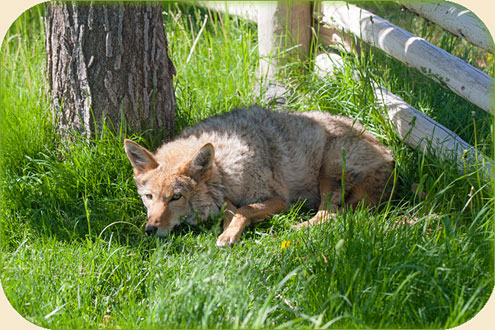 photo taken June 2014
one year ago: Perfect Sneer
two years ago: Charlz
three years ago: Coo Coo With Chlo Chlo
four years ago: Tones Of The Soul
five years ago: Wethead
six years ago: In Awe Of His Yawn

2 Responses to "TGIF Under A Tree"
Charly Says:
July 18th, 2014 at 10:19 am

Wow – what a beautiful lush lawn – perfect bedding for Charlie. You obviously aren't having the heat and drought we're experiencing in the Southeast. I'll be vacationing in Jackson Hole in a few weeks and can't wait to experience cooler weather and the stunning scenery out there again.

taffy Says:
July 18th, 2014 at 11:34 pm

Every peek at Charlie's world is a treasure.
Leave a Reply