3-2-1 Yawn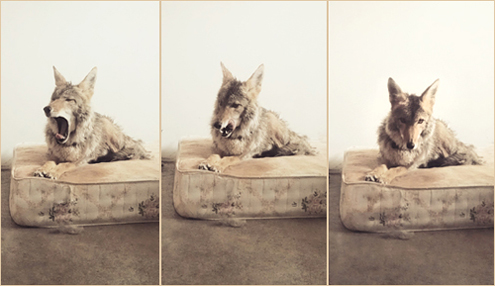 photo taken June 2014
one year ago: Notes On Charlie ~ June 13
two years ago: Amigos
three years ago: She Gets Him!
four years ago: Leader Of The Pack
five years ago: Behind A Tree
six years ago: Bug!

3 Responses to "3-2-1 Yawn"
D'Ann Says:
July 31st, 2014 at 10:38 am

Ok, made me yawn… :-D

carmel Says:
July 31st, 2014 at 10:38 pm

Look at Charlies bed ! If I had a comfy bed like that I'd be yawning too !! Haha!

mlaiuppa Says:
August 1st, 2014 at 9:21 pm

Charlie has no clue how great a life he has. Not every coyote has such a luxurious bed to call their own.

Looks like he's already commenced customizing it.
Leave a Reply