Waiting In Weeds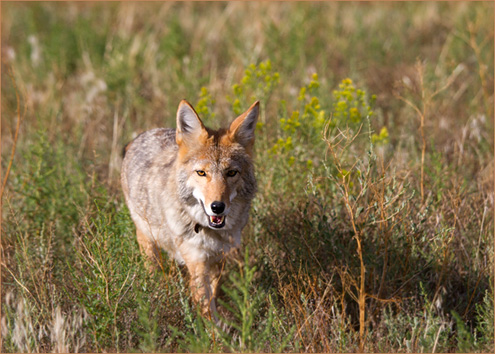 photo taken September 2014
one year ago: Coyote In Rabbit Brush
two years ago: Soft Smile
three years ago: Shock And Maw
four years ago: Looney Tunes
five years ago: Victory!
six years ago: Goofball
seven years ago: Notes On Charlie – June 22

2 Responses to "Waiting In Weeds"
Jenny C Says:
October 15th, 2014 at 2:20 pm

Hey, Bright Eyes with the infectious grin…

Wish he could talk, though I know he can get his point across in so many other ways. Would love to hear the funny thing he just saw or joke he'd like to share.

Karin Says:
October 16th, 2014 at 10:45 am

Wow, I am just struck by how perfectly matched he is to all seasons! Look at the way his reds and silvers mirror the exact colors of the weeds. Well done on planning that coyote coat, Nature.
Leave a Reply