Yodel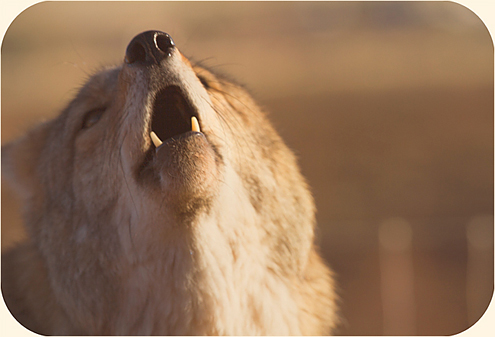 photo taken October 2014
one year ago: Jewel In The Rough
two years ago: So Long, Snake
three years ago: Seeing Red
four years ago: You Can't Handle The Tooth!
five years ago: What My Mornings Are Made Of
six years ago: Ready To Play
seven years ago: The Goose Got Away

3 Responses to "Yodel"
Janet in Cambridge MA Says:
November 28th, 2014 at 12:28 pm

I wish I could hear that howl! Coyote and wolf howls are lovely.

Johnathen Says:
November 30th, 2014 at 11:25 pm

Yes the yip is special. Many envenings after sundown I will here a lone coyote call out on one side of our valley , then a little later on the other side you will here another, then a hell breaks loose.
While in SD this year i was lucky to see and here four timber wolves singing at the top of there voice, it was just like they had waited for me to appear. At first it was hard to think they were for real since my wife and I came upon them so unexpectedly.
My dog loves to here Charlie .

wright1 Says:
December 1st, 2014 at 8:53 pm

Classic image of Charlie completely absorbed in his song. Thanks, Shreve.

My family spent Thanksgiving at our ranch; we heard coyotes serenading the first night we were there. I howled back; they were courteous enough to respond. Though if translated, it probably wouldn't have been complimentary.
Leave a Reply