A Dry Spot To Watch The World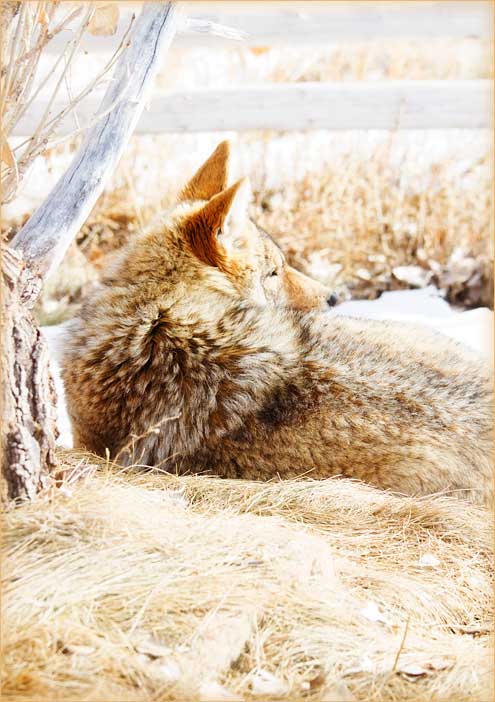 photo taken February 2015
one year ago: The Innocent And The Beautiful…
two years ago: Baby Gremlin
three years ago: Soft Blue
four years ago: My Eyes See Snow, But My Heart Sees Signs Of Spring
five years ago: The Boy Loves His Bunny
six years ago: Jackal And Hide
seven years ago: Mr. Frost

3 Responses to "A Dry Spot To Watch The World"
taffy Says:
March 12th, 2015 at 9:22 pm

Oh this is so dear, seeing this little peek into Charlie's quiet moment.
His coat is so gorgeous!
And so glad to hear Shreve you are back home safe and sound, yay! all over with! Like my daughter was too, i knew you would be bouncing off the walls in no time!

JoJoPNW Says:
March 13th, 2015 at 10:11 pm

Charlie is one lucky coyote to have landed such a fine gig. Thanks so much for sharing him with us, Shreve.

Prairie girl Says:
March 18th, 2015 at 8:59 am

This one's a heart warmer, Shreve.
Leave a Reply