Glutton For Love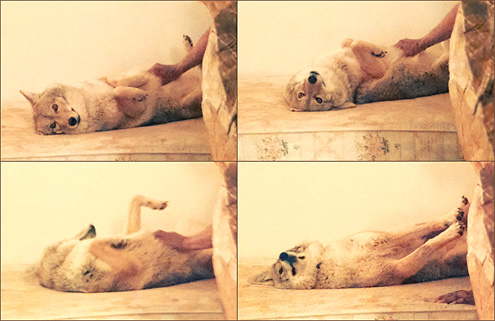 I often get emails asking if Charlie is affectionate, if he likes to get pet, etc.
He is! He does! He is a glutton for love.
I rarely think about taking photos when we're in the middle of a lovefest, but last night, I was lying on the sofa and Mike was petting Charlie on Charlie's bed next to me and I happened to have my phone, so I snapped some pics.
Look at his folded paws!!!
photos taken February 2015
one year ago: Holla
two years ago: So Bad All My Bones Shake
three years ago: Grouch Crouch
four years ago: Silent And White
five years ago: Let It Snow
six years ago: Bon Ami
seven years ago: Neckin'

11 Responses to "Glutton For Love"
Leave a Reply