Lush Life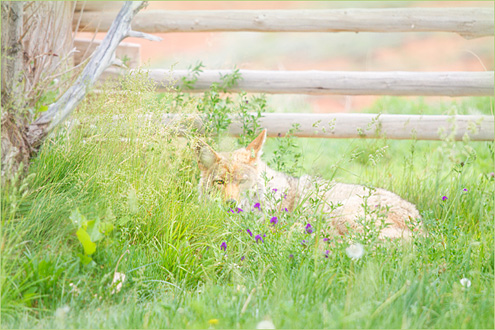 photo taken June 2015
one year ago: Legs Shed Second
two years ago: Easy Being Green
three years ago: Spring Silhouette
four years ago: Spring Tones
five years ago: Partner Yoga
six years ago: Footrace With Chloe's Father
seven years ago: Nest Of Light

2 Responses to "Lush Life"
Jenny C Says:
July 9th, 2015 at 2:34 pm

Lush life, indeed. He's gorgeous among the wild flowers. Hard to tell who is more amazing: you for finding him in the tall grasses, or Charlie for honing right in on the camera lens in his lovely nest. Oh all right, I'll call it – it's a tie.

taffy Says:
July 9th, 2015 at 6:14 pm

Yes a beautiful life. And a beautiful fence too!
Leave a Reply