Fall Is Gold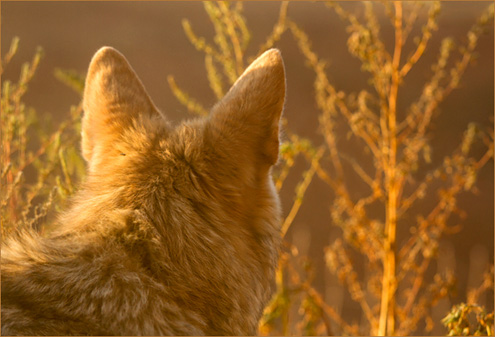 GET THE PRINT
photo taken October 2015
one year ago: Boing
two years ago: Good Morning, Magic
three years ago: Late Summer Love
four years ago: Thunderstormy
five years ago: Midflight!
six years ago: Chase Me, U Know U Wanna
seven years ago: Happyhead
eight years ago: Stogie

2 Responses to "Fall Is Gold"
Shwatso Nanimwe' Says:
November 3rd, 2015 at 10:35 pm

I never new I could find beauty in a Coyote. Until now. I guess I have finally touched the true feeling of nature. ( those ears!!, listen)

Jsara Says:
November 4th, 2015 at 2:10 am

Gorgeous fall photo of Charlie! I would love to scratch behind those ears!
Leave a Reply