Eye Yi Eye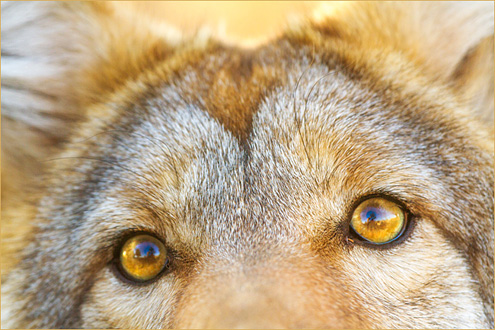 GET THE PRINT
photo taken October 2015
one year ago: It's The Possibility…
two years ago: Gone Just As Quickly
three years ago: Howdy Partner
four years ago: Nap Attack
five years ago: Ready To Rumble
six years ago: Chloe & Charlie Both Ate Different Mushrooms
seven years ago: At Attention
eight years ago: Notes On Charlie – July 20

2 Responses to "Eye Yi Eye"
Jenny C Says:
November 16th, 2015 at 3:32 pm

What a shot! Oh, Charlie…

How stinkin' cute that Baby grooms Tinkerbell. You must melt every single time. xo

wright1 Says:
November 16th, 2015 at 9:13 pm

Oh, I'm feeling a little anemic right now; the gold in those eyes just melted all the iron in my blood. Amazing image, even for the two of you.

And the mental image alone of Sir Baby, who looks like he just strolled massively out of the Golden Age of Mammals into our puny present, grooming Tinkerbell, makes me chuckle.
Leave a Reply