Vision Quest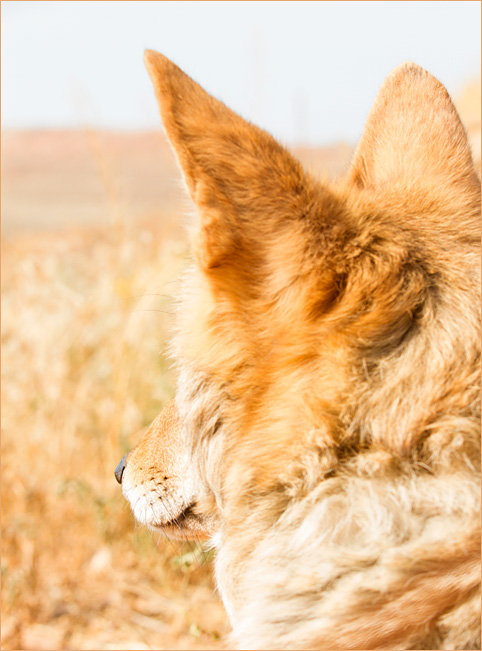 photo taken September 2016
one year ago: Proof He's Still Listening To Me
two years ago: Illumine
three years ago: Fur Filling In
four years ago: Coyote In Ecstacy
five years ago: Dolphin Boy
six years ago: Sunset Serenade
seven years ago: Butte-y licious!
eight years ago: Follow The Leader (They Take Turns)
nine years ago: Notes On Charlie – June 2

3 Responses to "Vision Quest"
Karen Rodriguez Says:
October 5th, 2016 at 10:19 am

LOVE this pic!!! Very nice!!! Made my day!!

Vanessa Horman Says:
October 6th, 2016 at 1:29 pm

Oh how I would love to snuggle my face on the side of his neck and feel the softness of his ear on my cheek…you're a lucky girl to be able to enjoy such simple things with Charlie

Kelly Says:
October 12th, 2016 at 4:00 pm

I read your book years ago. I have hunted coyotes all of my life but your book made me realize that these are truly sentient beings capable of bonding with we "apes." I now call, watch and observe. Thank you for saving my soul.
Leave a Reply