Snowfall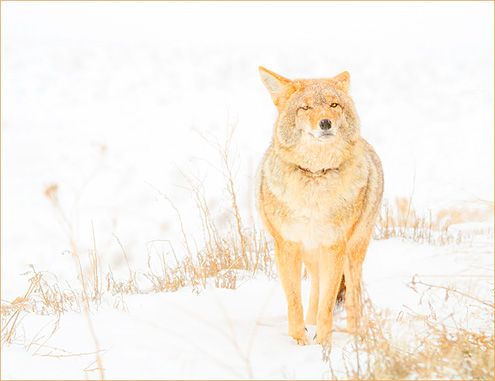 photo taken December 2016
one year ago: Dog Days Of December
two years ago: Winter Squash
three years ago: Chipmunk Cheeks
four years ago: Sparkles
five years ago: Invasive Weeds
six years ago: Scentient Beings
seven years ago: We're Off To See The Blizzard!
eight years ago: Peekaboo
nine years ago: Jumping For Joy, Leaping For Life

3 Responses to "Snowfall"
Crystal Perkins Says:
January 17th, 2017 at 12:53 pm

Charlie is still all beautiful Glad Charlie still got his winter coat in Because in Mich. the coyotes & other animals probably losing their winter coat Cause it doesn't feel like winter way the weather is Which is worse for wild animals They still need their winter fur til at leastly April or May

Jean Pennie Says:
January 17th, 2017 at 4:52 pm

Charlie is still such a sweet soul … he does look like he is getting an "old guy" look to him, but maybe it's the winter coat. Take care, sweet boy!

Karen Says:
January 18th, 2017 at 1:38 pm

His face seems to convey that he is ~prancing~!!
Leave a Reply