Dig Dig Dig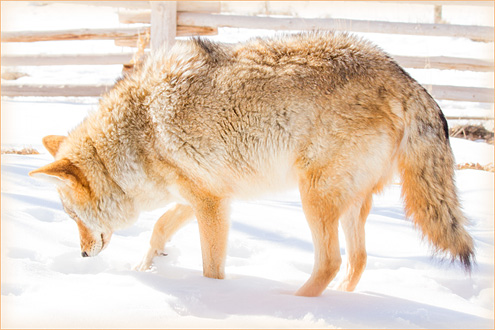 photo taken February 2017
one year ago: Still A Sweet Pea
two years ago: Above, Below, Within
three years ago: The Beast And His Bestie
four years ago: Seer
five years ago: Dreamer
six years ago: Portrait Against Blue
seven years ago: Tasting Snowflakes
eight years ago: Counting Sheep
nine years ago: Showdog Stance

2 Responses to "Dig Dig Dig"
Karen Says:
March 9th, 2017 at 12:48 pm

I'm diggin' his digging!

Jenny C Says:
March 9th, 2017 at 3:09 pm

The Minuet, Charlie-style. For a manly coyo, he certainly has mastered the art of delicate, fine movements. You once said he reminded you of a deer, his running and mannerisms were/are so fine and precise. Agree totally. Of course, those wonderful moments when he masters the goofy make him utterly irresistible. Utterly. Irresistible.
Leave a Reply