Howl Meets Bark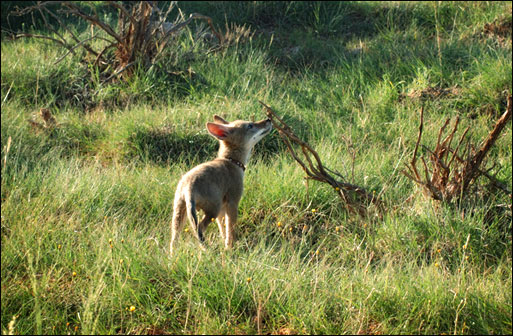 photo taken June 13, 2007 • title thanks to John
Comments on this photo were oh-so-"S'NIFFTY" (love it karen!), I was laughing out loud and in total awe of your collective cleverness all day long – thank you so much for sharing it with me.
John, I chose yours.  It's flippin' brilliant and, dare I say, EXTREMELY cute at the same time.  Honorable mention goes to Ashley for "Oh hello there Kate Moss." That killed me.  Thanks to all!
• • • I love starting the week out this way – what a lovely habit it's become!  So glad you all are loving it too.  Leave your caption, photo title, or "Charlie conversation" in the comment section and tomorrow (Tuesday) I will post the Permanent Title for this image.  This week's booty: a signed 12 x 12 print of Eye Spy (click HERE to see the shot) ~ the perfect prelim to the season of sunshine.
321 Responses to "Howl Meets Bark"
Leave a Reply