Indy Each Other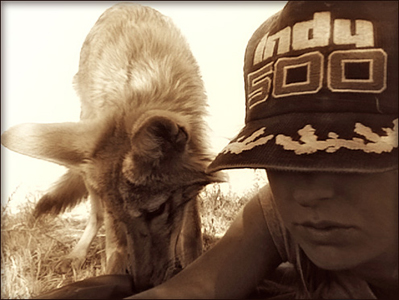 photo taken August 27, 2007 • title thanks to Skimmie
Your comments were so across-the-board fantastic this week ~ I eventually realized I could not pick one!  And so, because Mike found the prize, Mike chose the winner.  Skimmie, congrats!  By Mike's laugh as he read your entry, I knew you would be the chosen one.
• • •
You know the drill by now!
Me + Charlie = this pic from our first summer together
You + Words = title for this photo
Winner = Prize
The prize this week is not especially pretty, but it is pretty awesome ~ it's a buffalo horn Mike found last week, which is at least 100 years old, for that was last when buffalo roamed this area. And I'm throwing in a 2009 Charlie Calendar to boot, good for the second half of this year.
Now name it!
275 Responses to "Indy Each Other"
Leave a Reply