Splendor In The Grass… & The Dirt & The Sun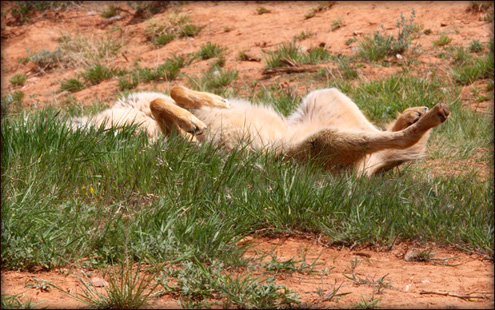 photo taken May 2009 • title thanks to Craig
Tied for first-and-a-half place:
coyote spring roll
the sun is my alpha
the good earth
sunny-side pup
spring rollin'
canis latranscendental
• • • It's impossible for me not to smile when I see this photo.  A smile that starts at the mouth and extends throughout my whole being.
It's for you to name.  Leave your title, caption, or Charlie-commentary in the comment section of this post and you'll be in the running to win an 8×10 print of what may be my most popular photograph (click HERE to see), which also happens to be the cover image for the German translation of my book!  (OMG!!)
Your entries knock me off my chair weekly, can't wait to see what your marvelous minds conjure today!
350 Responses to "Splendor In The Grass… & The Dirt & The Sun"
Leave a Reply