Jaw-inspiring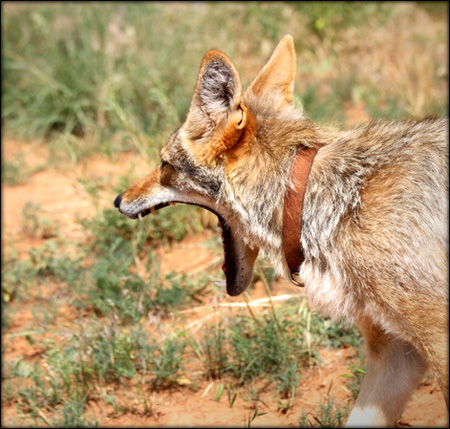 photo taken June 2009 • title thanks to Melissa
It is so much fun to see the variety of interpretations
one picture can inspire.
Melissa, perfection in a caption. Thank you!
Funny and punny:
C-Clamp
Wide Open Spaces
HOWLITOSIS
Jaw-struck
One jalapena pepper too many!
Jaw Dropper
See, I didn't swallow Eli…He'll show up, he always does.
Could someone kindly find a screwdriver..It appears as tho I have come un-hinged.
The better to eat you with, my deer…
Open mouth, insert hoof. (Elk hoof, that is…)
We need a pumpkin THIS BIG…
Thanks to all!  You make us smile!
• • • How to put words to such a magnificent, awe-inspiring jaw?  I leave the burden to you, inhabitants of the internets.
Be so kind (and clever) as to leave your title, caption, or commentary for this image in the comment section of this post and you will be in the running for this week's prize, an ever-so-coveted Wyoming care package filled with strange goodies: sparkling rocks, petrified squid, and some skeletal remains in honor of the approaching holiday.  Who wouldn't want to wear an authentic spinal-bone necklace to school or the office on Halloween?  Enter as many times as you like, rules don't apply around here.  Can't wait to read!
286 Responses to "Jaw-inspiring"
Leave a Reply