Glam Rock Climber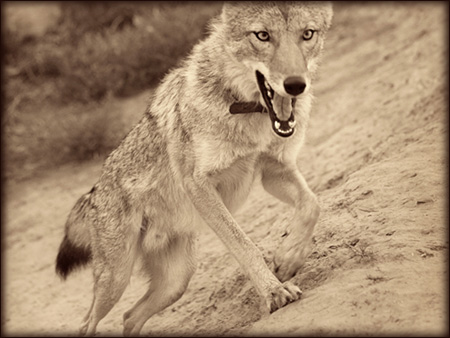 photo taken July 2009 • title thanks to Scott
Well, this week's winning caption was as hard to decide as last week's!  I even brought MC down to help me but then we couldn't agree and it got even more confusing.  Scott, yours made me laugh when it first came in yesterday and I love the play on words and nod to Charlie's eyeliner.  You got yourself a book!
The debate raged over:
Handsome Devil
Land Rover
You  "aarrhh"… so busted!!!
Up Pup and Away We Go!
Quick Draw Coyote
Springing forward, while we Fall back.
Dashing!
"Hill Bent"
Bounding for Glory!
Get off my lawn!
No, really I need that basket little girl!
"Joy of the mountain." This is coincidentally, also the literal translation of oregano!
• • • Is it possible to top last week's contest?  I'm not sure, but I've got a personalized and never-been-seen-before prize for incentive.  Leave your title or caption for this photo in the comment section of this post and you're automatically in the running for……drumroll…
…a signed copy of The Daily Coyote which has just come out in paperback!  I must admit I'm having a bit of a difficult time staring at myself staring back at myself (the publisher decides on the book cover), but I like the paperback edition even more than the original!  It's BEAUTIFULLY done ~ french flaps (swoon!), and all the full-color photographs that were in the hardbound edition.  A lovely and affordable holiday gift ($10.88 on amazon ~ click HERE!)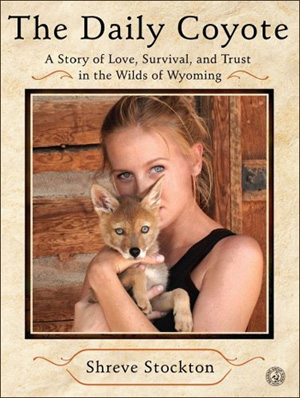 330 Responses to "Glam Rock Climber"
Leave a Reply