Flower Children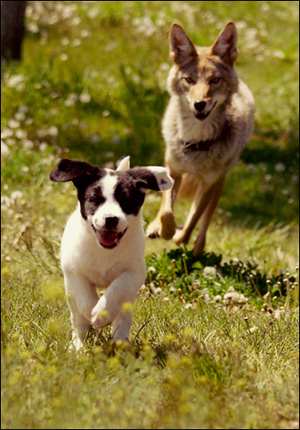 photo taken May 2008 • title thanks to Lyn
one year ago: A Beautiful Light
two years ago: Meadow Meditation
Happy Happy Joy Joy (a very close second)
Tail Gait-ing
Follow the Speeder!
Charlie Chases Checkered, Chubby Chuckler
Back Seat Brothering
Putting the spring in Spring
Sister Dog / Brother Coyote
The Dynamic Duo
Spring is, and ears are, in the air!
Hehehehe – and he just keeps following me!
Joy Follows Joy
and I loved all the shoutouts to Little House on the Prairie – click here – they are nearly identical!
• • • My, Spring looks like Technicolor compared to November in Wyoming!
Please grace us with your brilliance, your wit, your goofiness, and give this picture a name.   Leave your title, caption, or commentary in the comment section of this post and you'll be in the running to win….
these weird stone balls!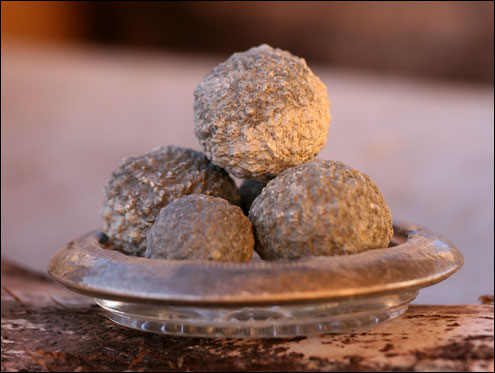 Thanks to a most generous email I received from a reader (thx KDH!), who happens to be both familiar and educated re/ the geology of this part of Wyoming, I can share the fact of these stones.
These petrified spherical balls are called Dahlites, they are concretions of the mineral apatite, and they are 100 – 150 million years old.  D.A.N.G.  It feels amazing to hold something that's been around that long….
By the way – if you happened to win any of the petrified bones I was giving away earlier this year, those are dinosaur bones!!!!  Roughly 150 million years old.
Now that we've had our science lesson, let's switch to english.  Title this photo, won't you?
365 Responses to "Flower Children"
Leave a Reply