The Catcher In The Sage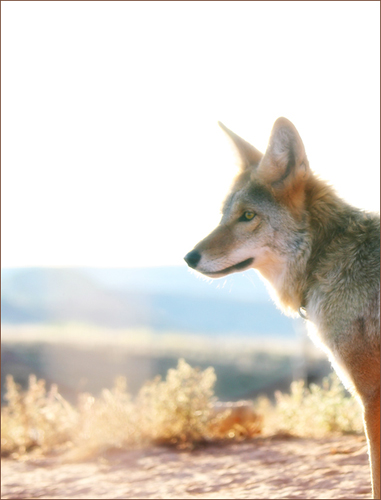 photo taken September 2009 • title thanks to Barry
one year ago: Onward!
two years ago: Fur Coziness
And in 2nd Place:
Hairy Visionary
Angel's Charlie
Dreamweaver
viewing the world through Coyote colored glasses
Light Of My Life
Surveying 2010-Sleep
Coyote Vision – it would seem that he is looking both inward and outward.
Listening to the Light
Awed in the New
Inner Peace, Outer Glow
An elf leg for your thoughts.
Happy Hue Year!
• • • As much as I eschew the traditional marking of "time," the beginning of a year is a time to dream, the twelve months like rolling hills ahead of us, full of possibility and full of secrets to be revealed when we reach them.  This photo seems to fit that feeling, and it's yours ~ have at it!  Leave your title, caption, or thought-bubble in the comment section of this post and you're in the running to win a signed copy of The Daily Coyote in paperback!  Happy New Year!
280 Responses to "The Catcher In The Sage"
Leave a Reply