We're Off To See The Blizzard!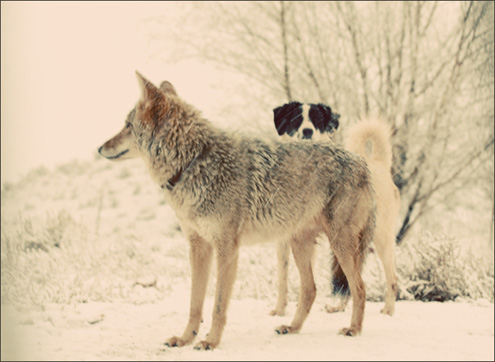 photo taken October 2009 • title thanks to Belle
one year ago: Nubbin
two years ago: Climbing High
Thanks everyone!  You're fabulous!
I'm Vim; She's Vigor!
Powdery Pondering
Amber Shades of Grey
Blinded by the White
there's a stronger woman behind every strong man
Snow Buddies Business
Winter: Spring & Fall (Hint: Tails)
To Everything, Turn, Turn, Turn…
"Snowmance"
Pupsicles
Head over his heels
Winter Pelts, Pelted by Winter
Hide And Go Sleet
• • • HellloOO!  I feel like this is the first time I've been on this site for weeks, I've been in a bit of a daze.  No, not a daze ~ a BOG.  I had no idea that whole seasonal depression thing was real until just a few days ago, when I realized the past three Januarys have been horrid for me.  And while I adore winter, it's the lack of sunlight which seems to bore through my soul ~ slowly, unnoticed, over weeks and months ~ and come January I crumble.
But yesterday, the sun rose on full blast and gloried across the sky, pulsing bright and hot ~ so hot, that after milking Daisy I took a decadent milk bath and sunbathed nude for four hours while catching up on paperwork.  (It was probably 45ºF, for those wondering. But in the middle of a Wyoming winter, 45º is a reason to get naked.) Gotta maximize the Vit. D intake when you can!  And today I'm happy.
The photo above, however, is from when winter was still 100% romance.  The first snow is as magical and divine as the first reemergence of the sun's heat was for me yesterday, and as will be the first butterflies and lilac blooms in Spring, the kneehigh pasture grass in Summer, the first fire in my woodstove in Fall.  And then the first snow………….
Y'all know the drill ~ leave your title or caption for the photo above in the comment section of this post and, since I've been waxing on about the seasons, this winning caption will get a 2010 Charlie calendar! (see it HERE!)
226 Responses to "We're Off To See The Blizzard!"
Leave a Reply